Hello
How to move a categories just like this forum
My forum Categories: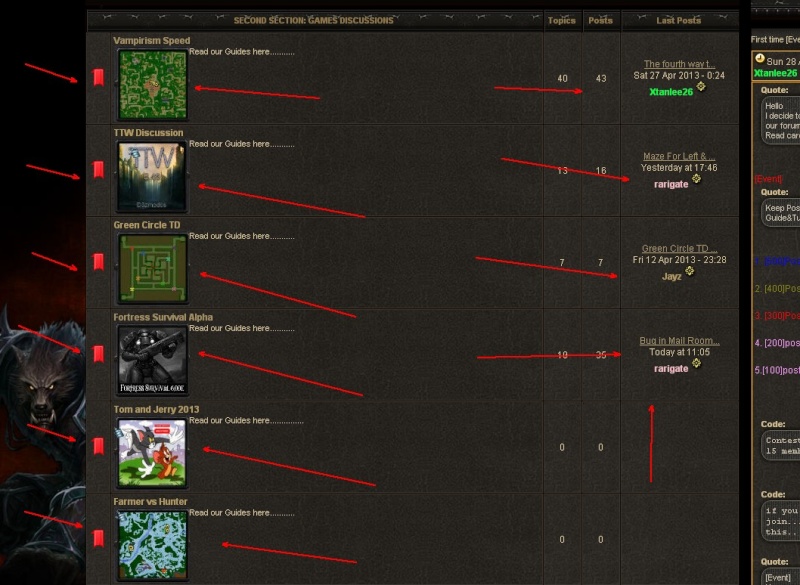 &
this is what i want..
How to move just like that & the new post thing.... & the post/thread ???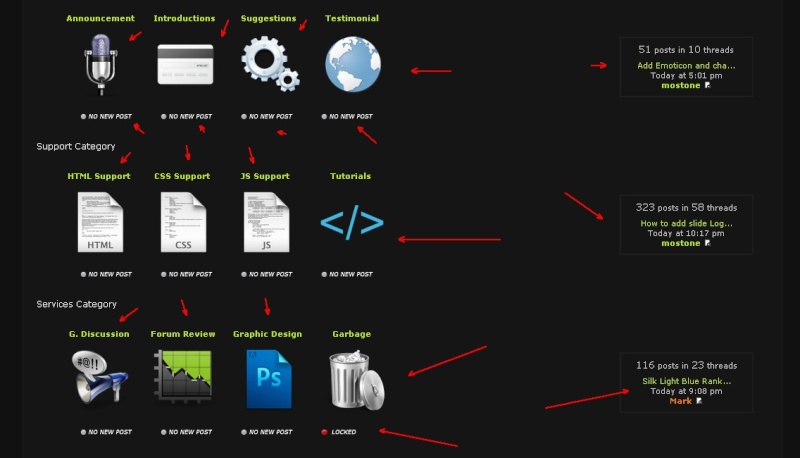 need it asap
thanks
Hello,

To make that it need some work so what forum version do you use?
yes its multi forum
but i want to have is just like that
Example
HTML Support CSS Support Tutorials
Just like that
its a side ...
User inactive and seems not to need help. Because of this, the support topic has been closed.


If you have other questions, please open a new topic.

---
Permissions in this forum:
You
cannot
reply to topics in this forum